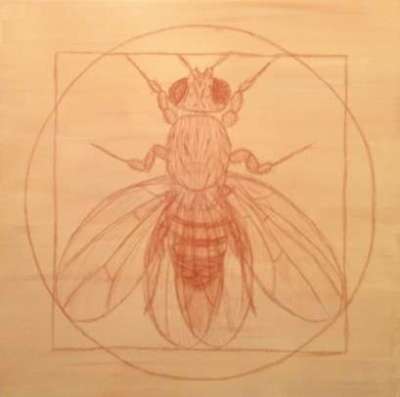 A Drosophila melanogaster, working horse of genetic research portrayed as Da Vinci's Vitruvian Man.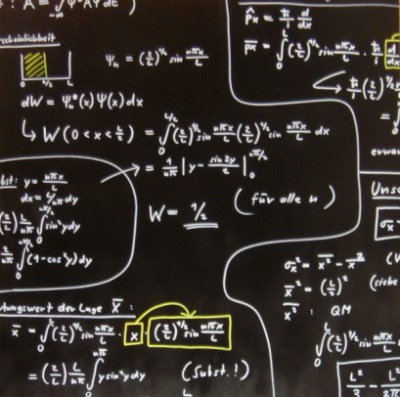 Repainted the blackboard of one of my first lectures in quantum mechanics - sold to Tim Hunt, Nobel laureate.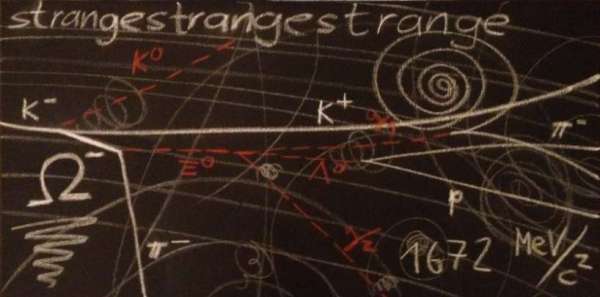 A blackboard-like painting showing a crucial moment for the standard theory in physics: the discovery of the Omega Minus particle in a cloud chamber.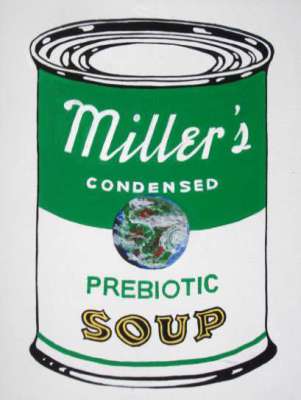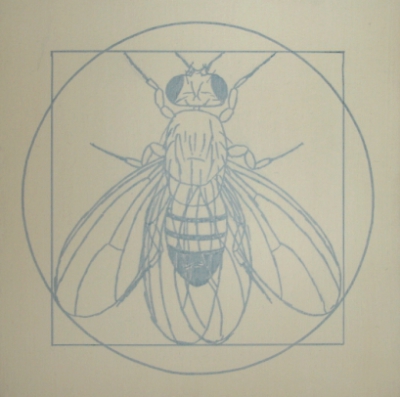 Mixing the iconic status of Warhol's Campell's Soup with the iconic status of Miller's experiments.
Drosophila Vitruvia
First version of this motif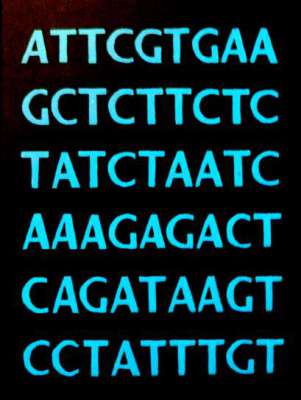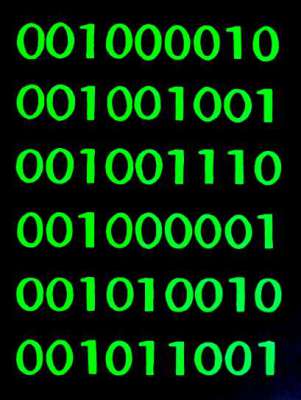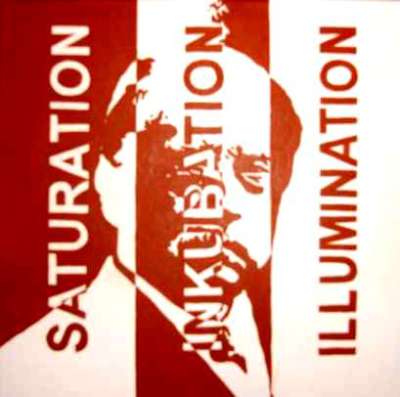 305
Die Helmholtz Prozedur
1st saturation, 2nd incubation, 3rd illumination.. the path to scientific insight seen by Helmholtz.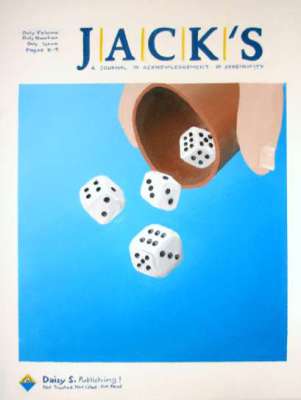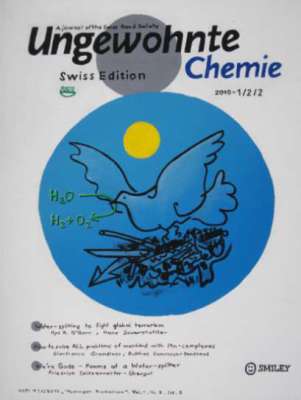 These two paintings ridicule the scientist's dependence on journals as well as the strange fruits this dependence brings forth.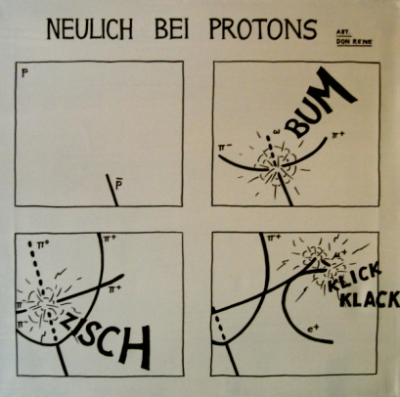 A proton antiproton collision drawn in the style of a Don Martin Comic in Mad Magazine.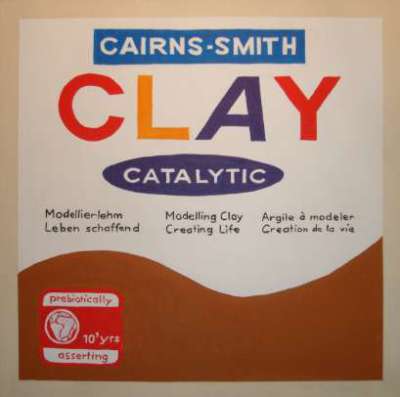 Origin of life series: The self-replication of clay crystals as intermediate step between inert matter and organic life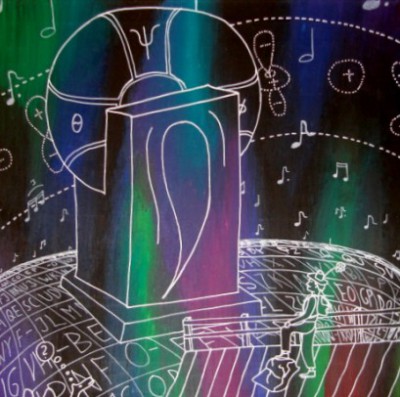 Exploring the "sexual" attraction quantum mechanics.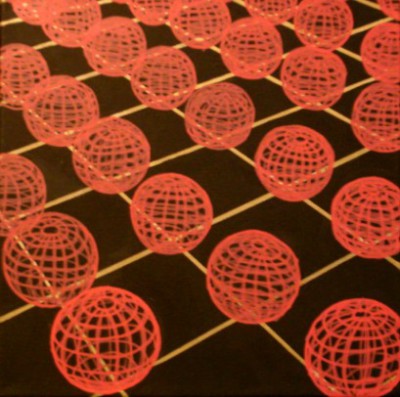 Hier und Nicht
Higher-than-three dimensional attempt.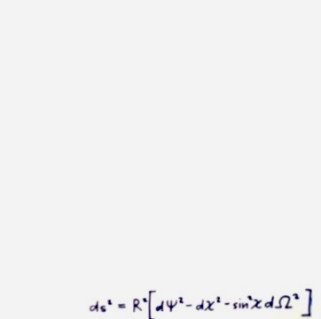 Dyson's fear
Basically a word game between a Dyson sphere and the formula of a closed universe - Dyson's fear.
Drosophila Vitruvia - reloaded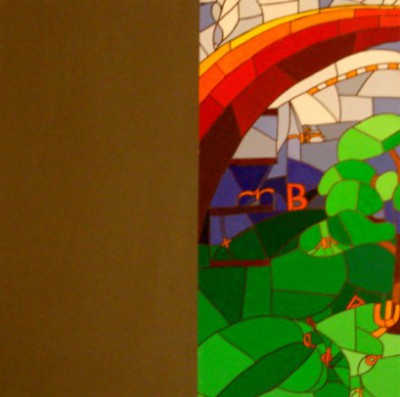 Working on the religous status of the copenhagen interpret- ation of quant. mech.
(e.g. Ψ = Buddha under his tree, ...)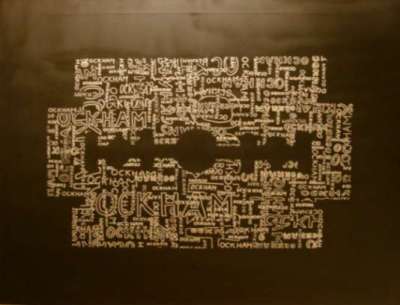 Ockham's Razor
One of the philsophical cornerstones of the scientific method. The name "Ockham" written with silver, forming a razor blade.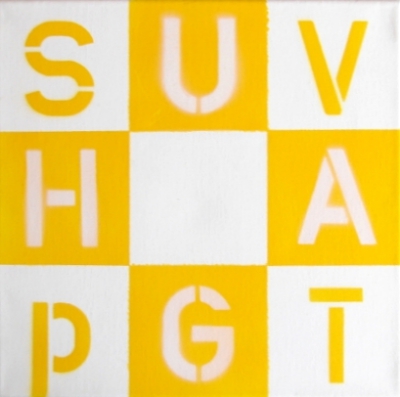 The thermodynamic square, the mnemonic diagram by Max Born used to memorize thermodynamic relations by Maxwell.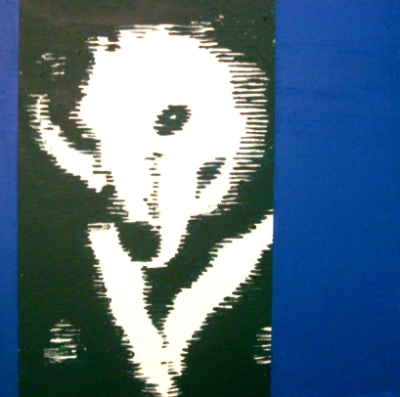 The second dog in space - together with Strjelka. A picture during atmospheric reentry - just imagine the dog's fear in this moment.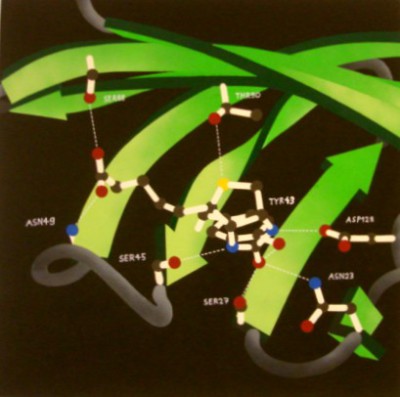 This painting still hangs at the University of Basel.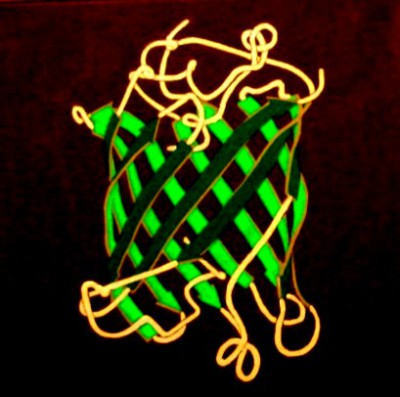 GFP
Green Fluorescent Protein,
painted with fluorescent paint.