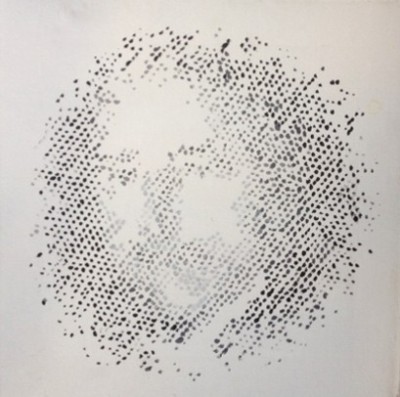 Father of the Wave Equation; portrayed as .. well .. a wave.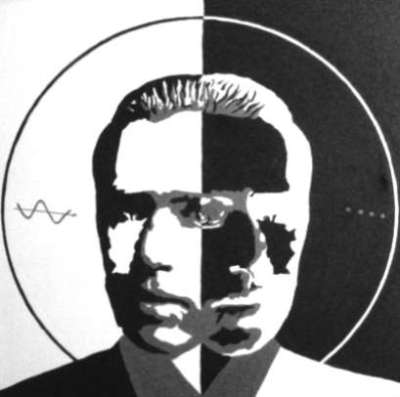 Godfather of early quantum theory. Thought quite a lot about the dual nature of matter (particles on the right and wave on the left).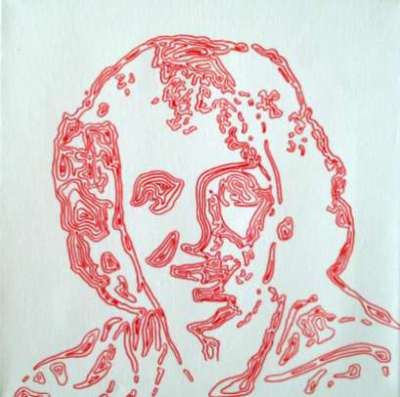 Pioneer of Protein and Macromolecular x-ray crystallography; portrayed like she used to draw her electron density maps.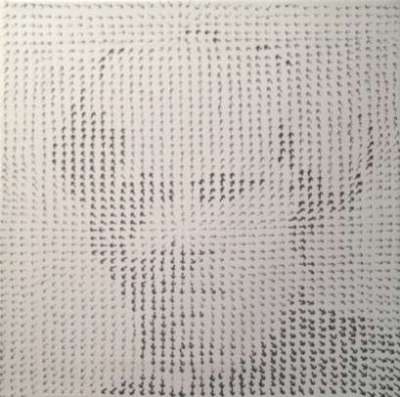 Developed the notion of lines of force; portrayed as a grid of little arrows which are aligned along magnetic field lines.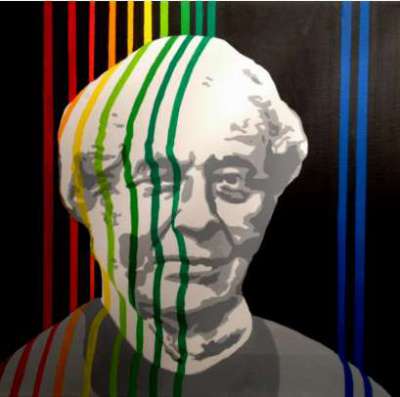 Overlayed Caesium emission spectrum, one of the elements he discovered with the help of the spectroscopic
techniques they developed.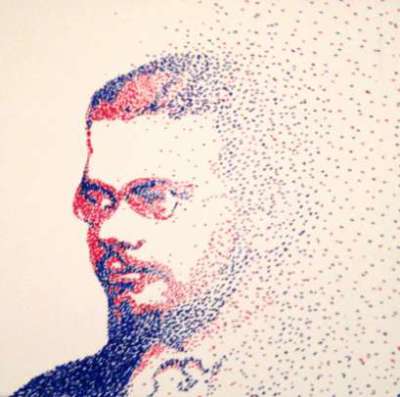 Gave Entropy its statistical basis; portrayed with increas- ing disorder from left to right, the general direction of time in scientific graphs.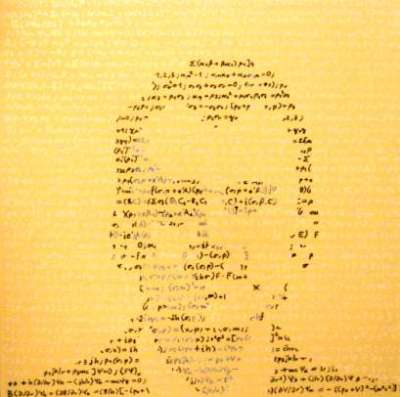 Master of theoretical physics. The portrait aligns all formulas from his first seminal paper about the electron.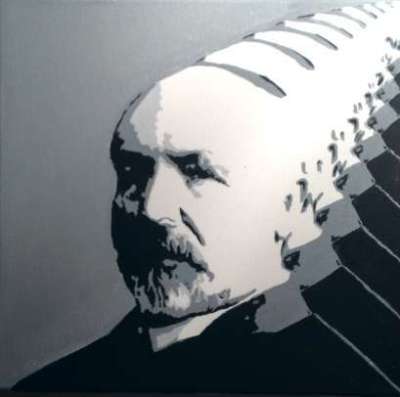 Founder of set theory, tamer of infinity in mathematics, portrayed as repeating units into infinity.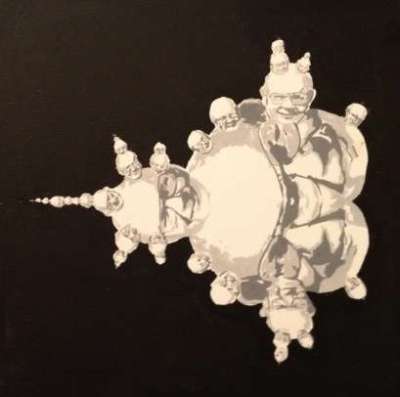 Godfather of fractal geometry. Repeated portraits in the form of the Mandelbrot Set – the most famous fractal
figure he found himself.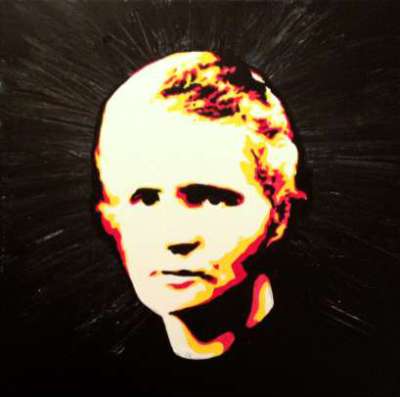 Pioneer on radioactivity, threfore she is radiating on this portrait.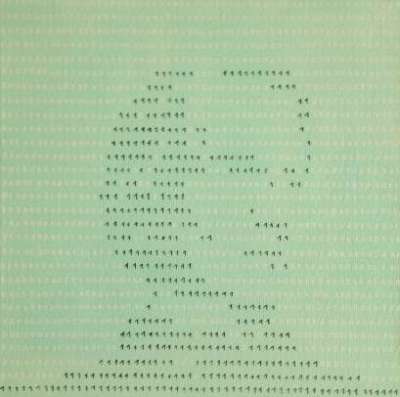 His application of binary code was groundbreaking for modern computers; portrayed as black 1s and white 0s on an circuitry-green background.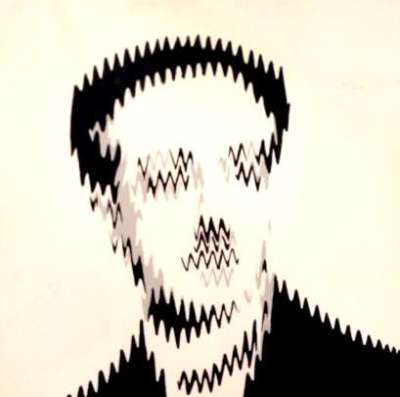 First generation quantum mechanic, who found that all matter has wave properties. Therefore his wavy face.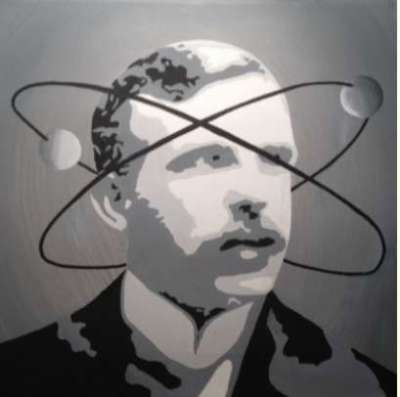 Father of nuclear physics who developed the atomic orbit model, so his head is orbited by two ball shaped electrons.
Main developers of the periodic table; portrayed as abstracted entities ("elements") of a face, so accounting for all contributors in one portrait.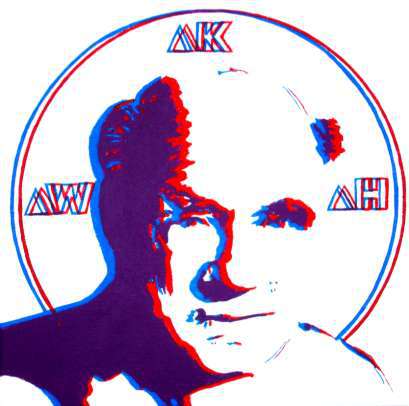 Discoverer of the uncertainty
principle, called "Unschärfe-relation" in the german original, which matches the blurring of the portrait. The "uncertain parameters" are
painted as W, K and H after his initials..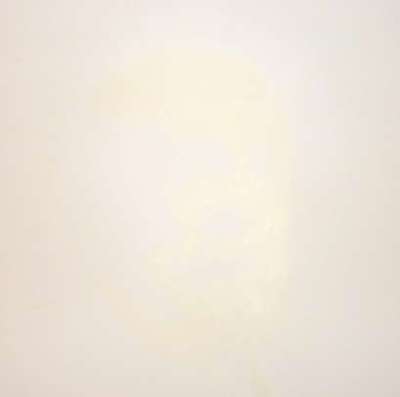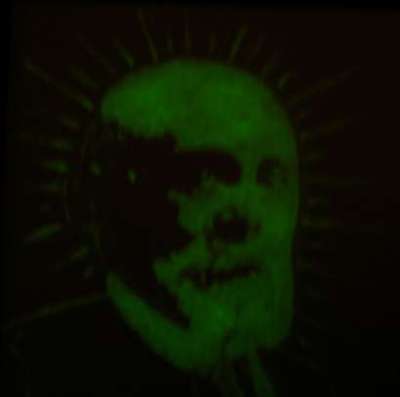 Discoverer of radioactivity during investigations
into phosphorescence. So his portrait is painted
with phosphorescent paint. During daytime the
painting is plain white (left), in the dark it starts
to glim (right).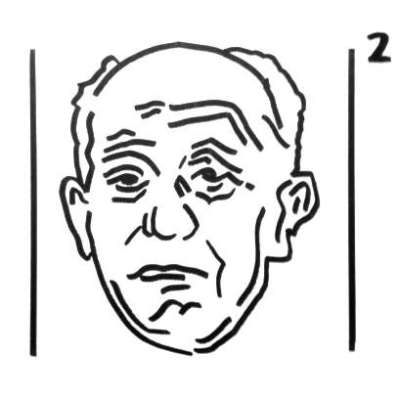 The guy who brought meaning into quantum mechanics by squaring it.